Despite the challenges presented to the whole community during the COVID 19 pandemic, much significant work has continued to progress regarding how we can make life for everyone more accessible, more inclusive, more productive and more enjoyable.
In terms of the built environment and buildings in particular, 2020  has seen a variety of initiatives progress in a range of sectors, that will see governments across Australia build on an emerging understanding of the critical role that good access to the built environment plays in everyone's lives. Clearly from a mobility perspective, the ability for people to access buildings and facilities as well as the external environment, means more people can participate in community life. Equally from a social and psychological perspective, the importance of considering the principles of Universal Design are now being recognised and understood as critical building blocks for the mental health and well-being of all community members.
For example, 2020 has seen the Australian buildings Code board (ABCB) publish the National Registration Framework for Building Practitioners Discussion Paper 2020, with recommendations that if adopted, will recognise and reinforce the importance of the role that suitably qualified access consultants play in the design and certification of access requirements in buildings. Whilst the focus of this role is primarily about ensuring minimum compliance is achieved in buildings, it will also provide a basis from which skilled access consultants can raise the awareness of developers to the benefits and opportunities of incorporating the principles of Universal Design into developments of all scales and types.
Of course, the National Disability Insurance Scheme (NDIS) has introduced a range of initiatives including the Design Standard for Specialist Disability Accommodation (SDA) to support the housing requirements of thousands of people with disabilities, who for far too long have been ignored.
The inclusion of specific mandatory design criteria for more liveable housing in many states that support people to age in place, in their own homes, and the adoption of the LHA Design Guidelines by many developers and organisations, including those in both the private and public sector, have provided the building blocks for a real change in how our largest growing demographic – older adults – will be better able to maintain their independence and remain free from the need for supported accommodation as they age.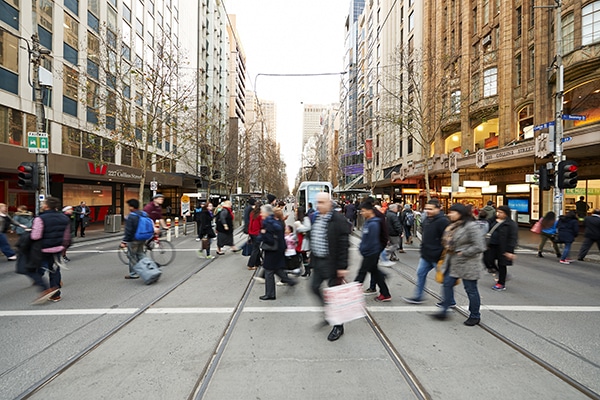 The ABCB also released a new Guideline that addresses Performance Based approaches to implementing the National Construction Code (NCC), which will further enhance the awareness of the need for effective Performance Solutions, that adequately meet at least the minimum Deemed to Satisfy provisions of the NCC. These in fact, if used effectively and with vision, could enhance opportunities for more liveable buildings, thus future proofing these for many years to come.
These initiatives will have long term positive impacts if they are supported, progressed and managed effectively and if the benefits and opportunities are recognised as a result of the actions taken.
COVID 19 has highlighted a wide range of access issues that have not been considered in our minimum building access legislation, or in fact in much of our building design and open spaces, however, it has now clearly highlighted issues for consideration moving forward. These considerations have a significant impact on the accessibility of buildings and facilities but also importantly on building user's mental health.
Long periods of lockdown and the need for social distancing has seen reactive responses to retrofitting the built environment in both buildings and outdoor spaces to control spread of the infection. Whilst it is clear that we must act swiftly, it is also clear that some changes are more difficult and require careful thought as they have placed a significant stress on community members. This highlights that if the principles of Universal Design had been considered in the design of the built environment, or even if effective implementation of minimum requirements for access had been undertaken, some of these stress triggers may have been significantly reduced.
Some of these considerations relating to the design of the built environment include the following:
Lockdown of the social housing towers in Melbourne has meant that many residents have been unable to get out into the fresh air and in some instances are unable to open windows sufficiently to gain adequate fresh air, This is often the case with design of hotels and similar buildings where lockdown has also occurred.
The design of the social housing towers does not often provide opportunities for people to see outside or enjoy a 'view' from a seated position, which restricts their sense of space and detrimentally impacts on mental health.
The need for plastic screens to be installed at customer service counters to reduce infection spread, has created barriers for people with hearing loss when trying to communicate with staff.
Wearing of masks makes lip reading impossible and muffles speech, making it harder to hear people when others are talking.
Lack of adequate symbols on some signage restricts information from being disseminated effectively to people who may have difficulty understanding English.
Use of small text of written information and signage restricts access for people with vision loss.
The need to touch door handles, where door automation could be an option, has seen teams of cleaners march the streets to reduce infection control.
Narrow pathways, footpaths and internal corridors have made social distancing almost impossible in many areas such as strip shopping centres and residential footpaths.
Narrow shared pathways for pedestrians and cyclists with no capacity for social distancing has meant that significant limitations have been placed on safe exercise.
'Takeaway only' from cafes has seen an increase in 'hole in the wall' vendors where the counter is often at a height that is inaccessible for many people to reach, does not incorporate leg clearance for a person using a wheelchair or a smaller person, and reduces the capacity for customers to hear staff effectively as they are too far away.
Aged care facilities that have been designed without consideration for adequate private or separated spaces for resident's recreation and resident and staff wellbeing, have contributed to forced lockdowns for long periods, having a major impact on the already fragile mental health of many residents.
Lifts in buildings that cannot be managed effectively for social distancing have created stress for users.
Installation of hand sanitiser stations at inaccessible heights has excluded some people from using these.
Soap dispensers and hand dryers that require buttons to be pushed where an effective sensor operation would reduce the need for touching have been counterproductive to infection control.
Many self-serve checkouts heights and circulation spaces associated with them are inaccessible for a person using a mobility aid.
Lack of audio alternatives to signs, including alternatives to Braille (that must be touched to be read), supports infection spread.
Design of letter/post boxes that often require touching with both hands creates barriers for all users.
Lack of minimum housing features that consider liveability, has meant that many people now forced to work, study or teach their children from home, are often doing so in dwellings, that create a stressful environment for all. Homes that do not include adequate space, effective noise reduction, natural light and opportunities to separate from other dwelling members create significant stress on families, particularly extended families with older more vulnerable residents.
In terms of access to the built environment, one of the takeaways from COVID 19 must be that the benefits and opportunities provided by considering the needs of everyone and the incorporation of the principle of Universal Design in the design and development of both buildings and outdoor environments must be paramount.
The 'bean counter' approach that has been taken in the response to the ABCB Housing Options Paper relating to the including accessibility features in all new housing in Australia, (based on the Livable Housing Australia (LHA) Design Guidelines through the NCC,) that suggests the cost of livability of homes outweighs the benefits, has clearly not considered any impacts of COVID 19 in its recommendations to date. This is clearly misguided as has been evidenced by the need for both state and federal governments to introduce multi-million-dollar funding packages to support people's mental health to deal with the fallout of the pandemic.
It would be a disservice by any government if the impact of COVID 19 was not seriously considered in any building reform targeting access and livability. Opportunities for real reform that will benefit every person in Australia, based on the principles of equity and dignity, must consider the impact of the pandemic on all people and premises.
"By Joe Manton, Director, Access Institute
This article was originally published on the Access Institute web site. Republished with permission."
Enjoy Sourceable articles? Never miss important updates. Subscribe for FREE to receive daily updates in your inbox each morning.